Addison Payne Productions will entertain you!
Approach
Our goal and our passion has been to work hard, entertain our fans, and just plain having fun.
Copyright © 2013 by Addison Payne Productions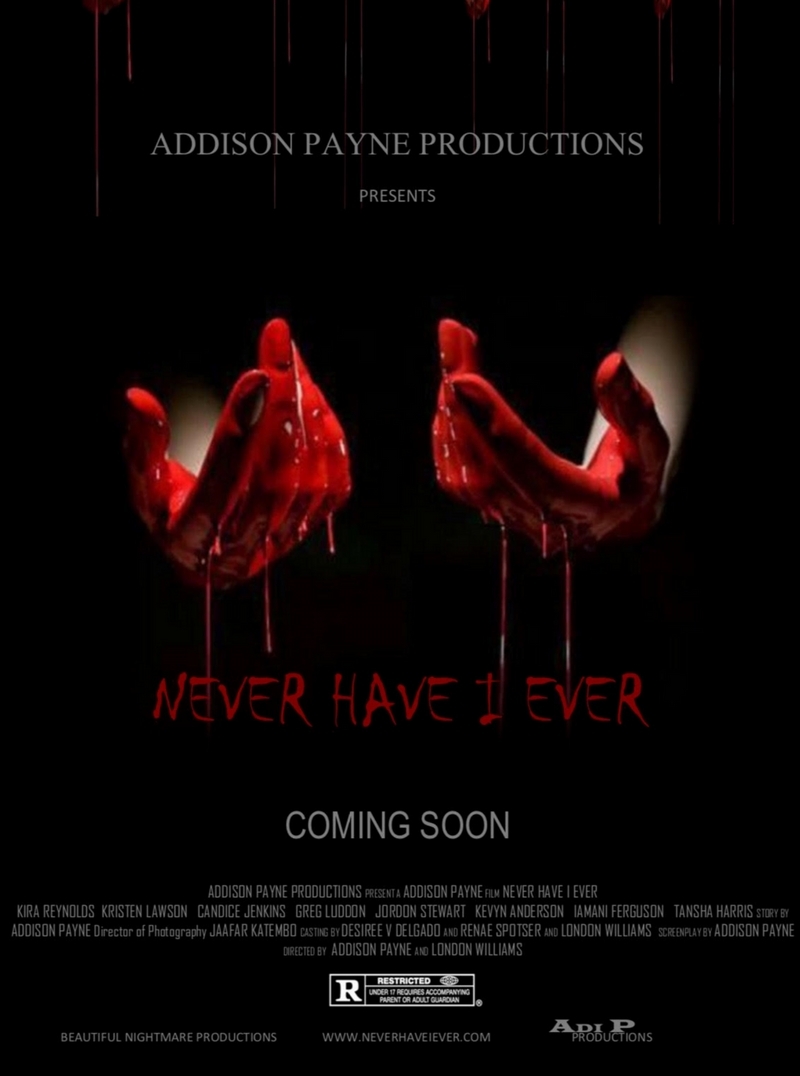 Introduction
Addison Payne Productions is an independent film brand that is responsible
for the intense psychological thriller "Billy."
Since 2008, Addison Payne Production has built a team to create a company
that has a varied history in creating horror movies, psychological thrillers and
adult comedy drama.
Our Feature
A group of young college friends gets together every summer to reunite since middle school. After playing a game of "Never Have I've Ever", truth brings out a new found revenge in one friend who has held a grudge for years.

Addison Payne Production present "Never Have I".
Starring Kira Reynolds , Kristen Lawson, Greg Ludden, Candice Jenkins, Jordon Stewart, Kevyn Anderson Tanecia Harrison and Imani Ferguson
Follow us on instagram @crazyhorrorfilmdiva